In This Webinar:
Supporting students with personalized instruction is an ongoing challenge; however, the Digital Arts & Technology Academy (DATA) at Adams Middle School has found success with incorporating IXL's flexible platform in a variety of ways – from enrichment and remediation to blended instruction and test prep.
Principal Dr. Darwert Johnson and his team will share how IXL offered solutions that improved student outcomes, while giving their teachers the autonomy to meet students' needs.
SPEAKERS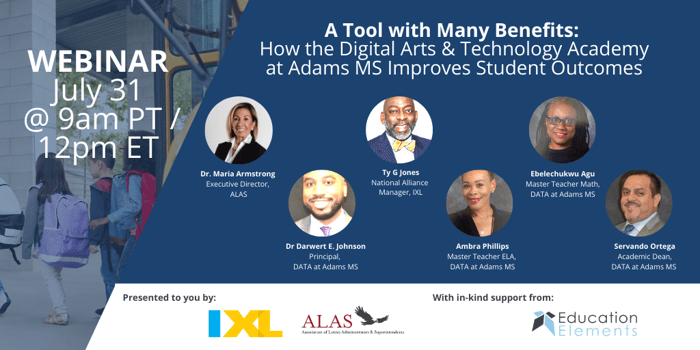 ➡️ Watch the full recording below:
Download the presentation slide deck here.
Additional Resources:
Presented to you by:


With in-kind support from: