Thank you for the opportunity to speak at your event!
Presentation and Resources:
Many of you asked for the slides we shared from the keynote. We have compiled the presentation, with the materials, form the workshops, as well as additional resources, we thought you'd be interested in. You can access these resources, all in one place, by filling out the form.
About Anthony Kim:
Anthony Kim is a nationally recognized leader in education technology, school design, and personalized learning. As founder and CEO of Education Elements, he has been involved in helping hundreds of schools change the way they think about teaching and learning. As the author of "The New School Rules: 6 Vital Practices for Thriving and Responsive Schools" and "The Personalized Learning Playbook, Why the Time Is Now", Anthony has influenced many educators. He has contributed to many publications on new school models including "Lessons Learned from Blended Programs: Experiences and Recommendations from the Field". Anthony is a nationally recognized speaker on personalized learning and his work has been referenced by the Christensen Institute, iNACOL, EdSurge, CompetencyWorks, EdWeek, District Administrator, and numerous other research reports.

Learn more about Anthony here.
About Kristen Howell: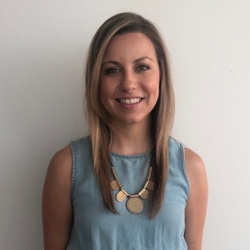 Kristen is constantly asking how might we? and seeking to form authentic connections that catalyze change and improvement. As a Partner at Education Elements, she teams with district leaders to help advance more innovative and responsive educational models for their schools. Previously, Kristen helped scale personalized learning in Chicagoland schools at LEAP Innovations and worked as a teacher, coach and district leader in San Francisco Unified School District. In her role in the Superintendent's Office in San Francisco, Kristen oversaw $30M in philanthropic funding to design and launch a districtwide Vision, Vision 2025. This included the oversight of a multiyear partnership with Salesforce.org and other funders, the development of SFUSD's innovation strategy (iLab), the rollout of a K-12 Computer Science scope and sequence, and a blueprint for digital learning. She holds a Masters degree from Stanford and Bachelors from Duke and is constantly exploring, adventuring and questioning the status quo.
Do you have questions about the presentation, or want to discuss how the team can help strategize around some of your challenges?