This leadership institute is for district leaders who want to improve the way their teams work. Teams are critical in driving change across a district and the key to any successful transformation is the team leading and supporting that work. Too often teams try to launch new initiatives, while working in the same way. In this workshop, we'll look specifically at team habits for more effective learning, meetings, and projects and introduce the framework, "5 Steps For Building Team Habits," part of the best-selling book, The New Team Habits published by Corwin Press in November 2019. You will leave with new knowledge and specific habits you can implement with your teams while collaborating with district leaders from across the country.
Participants will:
Learn how to make a plan to shift your team habits in learning, meetings, and projects and build a network of NTH Leaders.
Understand the difference between habits and goals, the 5-step framework for building team habits and how your team can work together better to be more efficient.
Access at least 20+ exercises that, activities and games that you can take immediately take back to your team
This Leadership Institute is for you if you are looking to improve your own leadership, the culture of trust on your team, your team meetings, and how your team runs projects. The content is best suited for district and school leaders and we encourage people to attend in teams, though individual leaders are also welcome.
Leadership Institute Information:
When: June 10 from 9:00 AM - 3:00 PM and June 11 from 9:00 AM - 12:00 PM
Where: San Antonio, TX (venue information coming soon)
Registration Information: $700/$575 early bird.

If you register by March 31: $575
If you register between April 1 - June 3: $700
Registration closes June 3, EOD or when capacity reaches 50 leaders

Light breakfast, coffee and lunch will be provided both days
You can learn more about the New Team Habits here.
Hotel and Travel Information
If you are flying in town for the event, we suggest you fly into San Antonio Airport (SAT) any time on June 9 and depart on June 11 after 1:00 PM.
We will update hotel suggestions and additional travel information soon.
Meet Your Presenters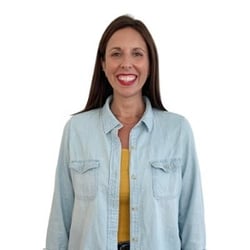 Keara Mascareñaz
Managing Partner, Organizational Design
Keara helps schools and districts build and scale a culture of innovation through leadership development, team habits, and human-centered organizational design. Keara is the author of The New Team Habits: A Guide To The New School Rules and the toolkit creator for The New School Rules: 6 Vital Practices for Thriving and Responsive Schools. She has supported systems change at 1,000 districts and schools in rural, urban, and suburban communities.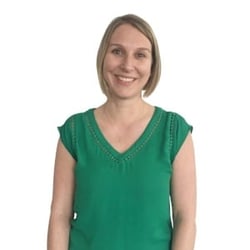 Jill Thompson
Associate Partner
Jill works with districts from around the country to solve their biggest challenges. Prior to working with Education Elements, she was the Director of Personalized Digital Learning at Charlotte-Mecklenburg Schools (CMS). She was responsible for leading the CMS transformation in a highly complex, large urban environment. She developed a personalized data driven model to provide professional learning, and created micro-credentialing learning paths. Jill is a former classroom teacher, who has won multiple awards for being an outstanding educator. She is an authorized Google Education Trainer and Apple Teacher. Some of her current projects are School Redesign and Technology Strategy Planning.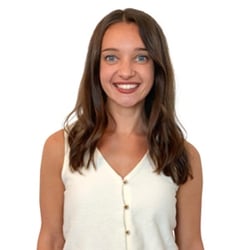 Katie Camp
Senior Design Principal
Katie began her career in education as a 5th grade math and science teacher in Oklahoma City. While in Oklahoma, she also worked as a Content Specialist for Teach for America where she designed and delivered professional development for teachers and spent summers coaching new teachers. After 3 years in OKC, she moved to Boston where she worked as a Research Analyst on the Massachusetts Education Committee. Her legislative portfolio included school climate and safety, personalized learning, curriculum, assessments, at-risk students, English Learners, and student health. She worked as the lead analyst on 2 conference committees, where she led the revision of English Learner policy and civics curriculum in MA.
Interested but want to know more? Sign up to attend one of our free webinars.
The Meeting Habit, March 31, 2020 @11 a.m. PT /2 p.m. EST - Register here.
The Project Habit - May 18, 2020 @11 a.m. PT /2 p.m. EST [Registration link coming soon]
The Leaning Habit - This webinar has passed. Check out the recording here.
Optional sightseeing opportunities in San Antonio
Take a walk along The River Walk, also known as Paseo del Rio. It is situated 20 feet below street level and spans 15 miles long. The pathway runs along the San Antonio River, which symbolizes the heart and soul of the city and gives access to several of San Antonio's top attractions, restaurants, hotels and other forms of entertainment.
Visit the San Antonio Missions National Historical Park which was founded in 1720. Besides the ruins of historic missions and the churches, the park has many other points of interest, including the mill at Mission San José, the Espada acequia, 270-year old irrigation system with its aqueduct and dam and ten-miles long Mission Riverwalk, a scenic trail perfect for birds watching, hiking, and enjoying the surrounding nature.
The San Antonio Museum of Art is home to a comprehensive collection that represents more than 5,000 years of history and an array of cultures from around the world.
If you have never been to San Antonio, don't forget to check out the Alamo where many important historical events have taken place.
Insights from previous attendees:
Creating psychological safety on a team is critical for team habits to form and generate success. It's not just about being heard, but acting on what is shared to learn and grow together...#teamhabits @EdElements @kearamas @anthonx @Edu_Thompson

— Amy Miller (@amyemiller1473) November 8, 2019
Such a fabulous two days!! Thank you @EdElements https://t.co/ENo28L5UCO

— Rindy Ward (@Rindy_Ward) November 7, 2019
People know you better than you know you. Listen to the people that know you best, they are the best reflection of who you are. @jcasap #teamhabits @EdElements National Leadership Institute pic.twitter.com/ICVphJKfNP

— Rick L. Robins Ed.D (@rickrobins12) November 7, 2019
Spending time with leaders across the country talking about #teamhabits to increase belonging, create a positive culture, and build trust on teams. @kearamas @anthonx @kawai_lai @EdElements https://t.co/vTX3vLIdbZ

— Gabrielle Hewitt (@gabEEinDC) November 7, 2019
Load the entire Twitter Moment by clicking here