Pre-Order Your Copy Today! 📖😍
The NEW Team Habits is now available for pre-order on Amazon.
Why We Created This Book
We created this step-by-step guide because we found that while leaders often understand why new practices matter, they struggle to build buy in, transfer knowledge to others, and make changes that are the right size- big enough to make an impact, but not so big as to overwhelm themselves or their teams. We created a workbook specifically focused on teams and helping them build habits as a unit, instead of individuals. The activities included in this workbook have been battle tested as we facilitated learning and coaching for hundreds of leadership teams across the country.
This workbook provides a light introduction to the six New School Rules. If you want to develop a deeper understanding of the rules and their philosophical grounding, we recommend revisiting the book or our website.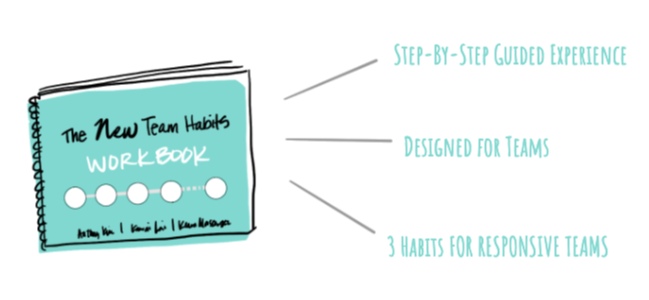 Interested in attending a special Leadership Institute around Team Habits?