Blended Learning | Education | Personalized Learning | SXSW
Most of the time when I blog I am not trying to sell you anything (well, not directly). I certainly never call out "Hey! Buy me!" I never put in a bunch of links for things I am hoping you will purchase, or say "click here" and expect that you will. But you know what they say: never say never.
#GoBigorGoHome-Scaling Personalized Learning | Austin | Education | Education Elements | Education Technology | Personalized Learning | Policy | SXSW | SXSWedu | Scaling Personalized Learning | Students | Teachers
This spaghetti western is one of my favorites...but also appropos to my time in Austin last week. Something about SXSWEdu actually felt a little bit like throwing spaghetti against a wall to see what would stick. It is an event that is trying to piece together representation from all aspects of the education sector, with topics that range from civic engagement, to shark tank style startup pitches, to leadership/inspiration. And speakers? Well, they ranged from Diane Ravitch to Michelle Rhee and Wendy Kopp. It is an event that is like our education system - edtech companies new and old, policy makers, philanthropists, teachers, students, parents, school leaders all coming together with sometimes similar, sometimes wildly divergent solutions to a complex set of problems. SXSWEdu was a microcosm of the system for three days. Three, unseasonably cold days, in Austin. Good thing there were lots of heated debates inside the conference walls!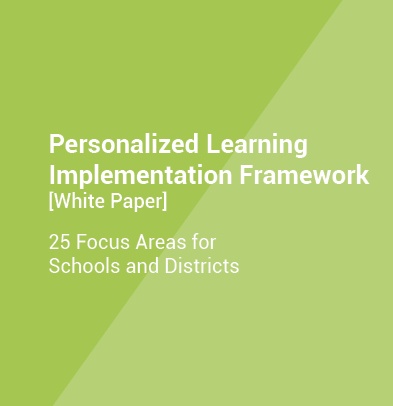 Considering Personalized Learning But Don't Know Where to Start?
Subscribe to the blog to get this resource to find out the essential areas to effectively launch, support and sustain personalized learning.
#GoBigorGoHome-Scaling Personalized Learning | #plearning | Austin | Ed Tech | Education Technology | Personalized Learning | SXSW | SXSWedu
This week education and edtech leaders and thought leaders from across the country descended upon Austin, filling the lobby and halls of the Hilton Hotel with chatter that is music to our ears. There are discussions, debates, brainstorms and best practice sharing happening everywhere on everything from Common Core to 1:1 initiatives to gaming, MOOCs and beyond. Everyone is focused on students, teachers and leaders. On outcomes, engagement, agency, readiness, preparedness and satisfaction. For just a few days Austin is less about the music, bbq and beer and more about how together entrepreneurs and educators can transform teaching and learning. And we are so excited to be part of this moment in time.