Blended Learning | Digital Content | Students | Teachers | reflection
Schools around the country are leveraging the integration of online digital content and offline curriculum to allow for increased student flexibility over path and pace. However implementing digital content and targeted instruction without structured processes for student reflection can make for hollow implementations. Having completed walkthroughs in hundreds of personalized classrooms nationwide, our consulting team found, yet again, that the most successful personalized classrooms have a culture of student ownership that comes from scaffolded, regular, and supported student reflection.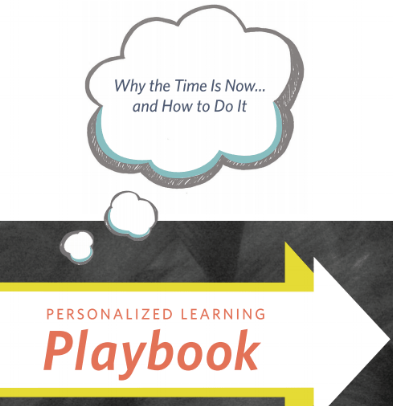 Interested in Personalized Learning But Don't Know Where to Start?
Subscribe to the blog to get your free copy of our Personalized Learning Playbook. A Playbook that will help you make the case for personalized learning, and reflect on the important elements to take in consideration.
Blended Learning | Matthew Peterson | Partners | Personalized Learning | ST Math | Spatial-Temporal Math | Students | Teachers
When I was young, I struggled with math. It was always taught in a language-heavy way, and I'm dyslexic, so that didn't work out too well for me. Eventually, my dad tried something that got me over those language barriers. He drew pictures of what the words and the symbols were trying to convey. Math transformed into mechanisms that I could visualize, and that made all the difference.
Learner Profiles | Personalized Learning | Students | Surveys | Teachers
As a teacher, I always loved and dreaded the start of a school year. I loved meeting my new class and forming a bond with my students, but feared forgetting a name, failing to connect with a student, or tanking a lesson. Every year, I sprinted to learn each student's name, interests, food tastes, and strengths on the first day. Back then I relied heavily on paper surveys to help me gain a quick sense of student's home life and favorite tv shows, subjects, and food. I'd use these surveys to tailor the projects students worked on and the books I recommended for independent reading time.
Back to School | Education | Students | Teachers
Depending on where you live, students are back in school or counting down the days until it happens. I asked our team to share some of their memories about back to school - from when they were a student or a teacher - intending to make a top 10 list. But the memories, ranging from covering books in paper bags to the smell of the photocopier running were too good for me to stop at 10. So today I present you with our Top Ten Times Two List of Back to School Memories (Otherwise known as a Top 20).