District Leadership | Organizational Leadership & Change Management | Strategic Planning
Last summer, I decided to hit the road for a year as a "digital nomad," giving up my apartment in Brooklyn, consigning my clothes, and storing a few treasured items in the basement of my childhood home. I took this leap because I wanted to be more nimble to visit our district partners, attend education events and conferences, and celebrate Simchas (the hebrew word for a Joyous Occasion, and the root word for my name Simma) with friends and family all over the country. This all came to a halt mid-March.
Located along the Hudson River and just 60 miles north of New York City, Newburgh Enlarged City School District is no stranger to strategic planning. With the adoption of Vision 2020 a few years ago, Newburgh reflected on successes from the current strategic plan including the creation of more options for secondary students, the launch of two new high school campuses, the increased focus on technology integration, and recognition from the state for their Certified Nursing Assistant program. They also celebrated increased student proficiency across core subjects. With Vision 2020 set to end in the next academic year, however, the district aims to capitalize on these successes and continue to align on a district direction in their new strategic plan, Beyond 2020.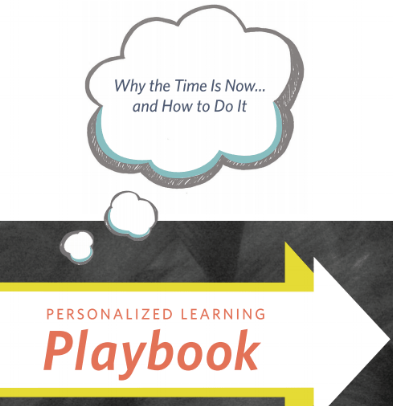 Interested in Personalized Learning But Don't Know Where to Start?
Subscribe to the blog to get your free copy of our Personalized Learning Playbook. A Playbook that will help you make the case for personalized learning, and reflect on the important elements to take in consideration.
School Districts | Strategic Planning
The foam on the edges of the waves grazed the outside of my foot and I felt the sand catch my heel with every step. I was intently focused as I walked along the beach outside of my home in Jacksonville, Florida, considering my intention for 2020. It had been a few years since I had abandoned new year's resolutions in exchange for yearly intentions, which has proven to be a great decision. Gone are the days of abandoned gym memberships, replaced by a sense of wonder for new ways to move my body and build strength. This year, my intention has been to "be gentle," to myself and others.
In an economically disadvantaged part of Charlotte, N.C., there is a public school with the highest percentage of Title 1 students in the district. Less than a mile away is a charter school that could have become its competition, luring away students and leaving the district school with fewer funds to tackle the same set of challenges. Across the country, that's how district and charter relationships often play out. They are competitive, rather than collaborative. But that's not what happened in Charlotte.
After selling our D.C. area home and looking for more than a year to buy what we would call our "forever home," my husband Mike and I finally closed on our dream piece of property. It checks off all of our boxes. More than an acre of flat, usable yard space for our kids. A pool with a diving board (my 4-year-old's only requirement). A Harry-Potter-esque cupboard under the stairs for our dog (my 3-year-old's only requirement). And room to grow. It's perfect. It's also stuck in the 1990s in terms of decor and layout. So minutes after closing, we did what any couple who watches way too much HGTV would do: we began making our list of renovation projects.
School Districts | Strategic Planning
How do we design the schools of the future, today? Designing innovative structures and systems takes a similarly innovative approach, otherwise, we'd design the same systems we already have all over again. In a series of blog posts, we have described the steps to creating a responsive strategic plan. We've taught you how to assemble a superhero team and how to identify and collect data from your stakeholders. Now, what do you actually DO to design a responsive strategic plan that won't collect dust on your office shelf? Even if you are not going through a strategic plan redesign but are working towards implementing your current plan or designing the rollout of a new initiative within your plan, we want to show you how to plan for change and not perfection.