1:1 | Compass Learning | CompetencyWorks | Education Elements | Personalized Classroom | Personalized Learning | Personalized Learning 101
Today nearly any time that you are online you are constantly provided with personalized content: music, shopping, dating services, entertainments, etc. You constantly receive content and information that are relevant to your needs and interests. And this personalization remains true even in your everyday life, away from screens: At the gym, your activities are personalized, through dashboards, data and even trainers. At the mall, if you can afford it, you can get your personal shopper; at work, you may be personalizing strategies and communications to your clients. Education doesn't have to be an exception.
Paying for Blended Learning | Personalized Classroom | Personalized Learning | School Districts | Superintendents
It's happened to all of us. We have a great idea. We google it and learn more. Our excitement grows. We see pictures online, we watch videos and we decide, YES!, I want to do that! We run and tell someone and then that person stops us in our tracks. All they say is, "How are you going to pay for it?" and poof! we deflate. We think, "Right. How are we going to pay for it," and trudge back to our desks. Less enthusiastically googling this time things like "how to pay for…."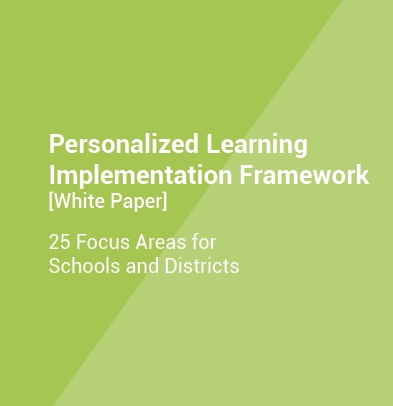 Considering Personalized Learning But Don't Know Where to Start?
Subscribe to the blog to get this resource to find out the essential areas to effectively launch, support and sustain personalized learning.
Math | Partners | Personalized Classroom | Personalized Learning | STEM | STEMScopes | Students | Teachers
I have always been fascinated by water sports - waterskiing, sailing, and even synchronized swimming. Recently my attention has been drawn to SUPs – Stand Up Paddleboards. This surfboard-like watercraft requires a steady balance and the ability to stand up on board. I wasn't sure I had that agility anymore but I sure wanted to try one. I mentioned my fascination to my husband, who as it turns out has a friend who has one. His friend invited us over for me to try it out.
Personalized Classroom | Personalized Learning | Superintendents
Across the country there are school districts considering personalized learning. They are pondering questions like: What do I need to do first? How can I support my teachers? What digital content should I use? How do I change the hearts and minds of the people in my district? and How do I do this at scale?
Data Driven Instruction | EdTech | Educational Data Mining | Highlight | Personalized Classroom | Personalized Learning | Personalized Learning Platform
I recently went to a spin class. I am normally a fairly small person who likes to lift fairly big weights so this was a departure from my routine but I got talked into it and I went. And all the time that I was pumping my legs, going faster, and climbing higher I was also, incredibly, thinking about how many things many K-12 teachers could learn from my spin instructor. Because everything about this class was personalized:
Personalized Classroom | Personalized Learning | Personalized Learning Strategies | Superintendents | Teachers
I recently had a conversation with a Superintendent and his team around the challenges of convincing teachers to change their practice and do more differentiated instruction. The teachers in this district are all actively using frequent checks for understanding, but many of them do not necessarily adjust their teaching plans based on those checks for understanding; they do not use corrective action. In other words, they may learn 75% of students do not understand a concept, and yet they still move on the next day teaching the next concept (note: this is actually very common - when lesson plans are thought out with timelines and scope and sequence changing them can feel pretty uncomfortable at first). The superintendent said, "We have talked to them about Plan B. We have said, if the kids don't get it, you might need to re-teach it. So what's your Plan B?"