Leaders | Personalized Learning
One of the worst implementation mistakes school leaders make when they buy devices for their classrooms is allowing even one teacher to feel obsolete. Computers do not substitute for good teachers.
Ask any high school teacher or college professor about her biggest impediment in the classroom. The answers you hear will share a common theme. In the age of smart-everythings—from phones, to watches, to tablets, to connected specialty devices—the ubiquitous interloper and often unwelcome guest in any modern classroom has a screen.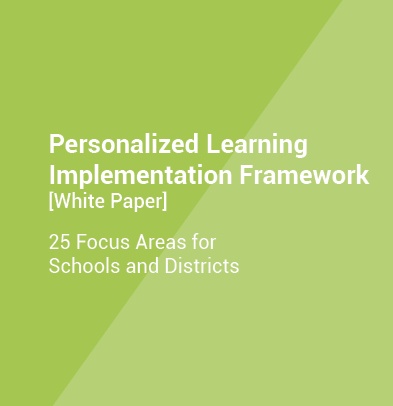 Considering Personalized Learning But Don't Know Where to Start?
Subscribe to the blog to get this resource to find out the essential areas to effectively launch, support and sustain personalized learning.
Leaders | Personalized Learning
It is believed that if you build something, people will come to use it. This is exactly what has transpired with the creation of cross district collaboration for professional development and learning, a venture developed by the Dundee Central School District.
Leaders | Personalized Learning | School Districts
Close your eyes and imagine yourself in an all-purpose room with uncomfortable chairs and a trainer lecturing to a whole-group about the latest small-group teaching strategies. We've all been there, right? Stuck in PD sessions with facilitators who don't practice what they preach.
Leaders | Personalized Learning | School Districts
We hear all the time "You've seen districts implement personalized learning all across the country - give it to us straight - how do we compare?" Whether districts are just getting started and dipping a toe into personalized learning, or are reflecting on several successful years of implementation and searching for ways to go deeper, district leaders want to know how their progress compares to national benchmarks. It isn't enough to look inward; they need data from the outside too.
Leaders | Personalized Learning | School Districts
At Education Elements we are incredibly fortunate to work with so many exceptional, passionate, and extraordinarily talented people, including teachers, coaches, principals, and district leaders. These amazing people are going above and beyond to transform education, and are helping to write the future through the success of their students.