Digital Content | EdTech | Highlight
If you are reading this blog post, more than likely you are one of those "Blended Learning" folks who uses a mix of "ed tech" to liven up your classroom and make learning more effective for your students. In taking this approach, you have probably learned that there is no single application, website or program that will meet all the diverse needs and requirements of your school or classroom. You have standards to meet, students to support, models to implement and the list goes on. To help you meet these requirements you likely blend a set of digital tools and curricula with offline small group or independent learning.
Customer Service | Ed Tech | Highlight | Partners | Platforms
The last two weeks of my life have reinforced, affirmed, validated, bolstered...the fact that there is only one body that knows best about your customer's needs and that is the customer themself. As obvious as that seems, I can recall countless times that I have seen the customer's needs remain hidden despite asking all of the right questions, and doing what appears to be thorough due diligence. We all understand the value of stakeholder feedback, but how do we ensure we are talking to the right stakeholders? …. it would be really cool if I now gave you the right answer… but that would defeat the "question mark" at the end of my sentence. The ever present challenge of accurately identifying customer needs became apparent to me the last two weeks when I had the opportunity to (a) sit with good people (who are great clients) and listen to some of the "fallout" related to some minor product changes, and (b) participate in strategic planning with a new partner who is thoughtfully building a new instructional environment and instructional model because their old partners didn't take the time to listen. Meetings like these are invaluable, and while we do them often, I know we still don't do them enough.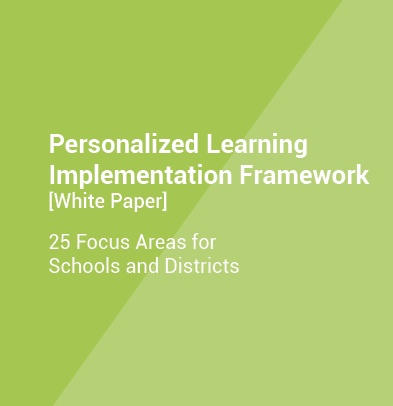 Considering Personalized Learning But Don't Know Where to Start?
Subscribe to the blog to get this resource to find out the essential areas to effectively launch, support and sustain personalized learning.
Blended Learning | EDM | Educational Data Mining | Highlight | Personalized Learning | Students | Teachers
More learning is happening online and education data is growing quickly. Big amounts of education data are empowering the Educational Data Mining (EDM) research field which develops methods for exploring data that come from various educational environments. The increase of educational data, and its use, is of special interest to me as an Engineer at Ed Elements who gets to work on developing a platform that uses this data to improve student outcomes.
Blended Learning | Educational Data Mining | Highlight | LMS | Learning Management System | PLP | Personalized Learning | Personalized Learning Platform | Students | Teachers | Zone of Proximal Development
While our focus is on districts, I recently met with one of the premier private schools in New York City, which charges $40,000 per year tuition. Based upon what I can see, the teachers were very much personalizing learning students and the students were tremendously engage working in small groups, but they also had only 10-12 students in each class. When we sat down to meet the administration, they were starving for more data. Data to personalize learning more frequently and more accurately for each child. At the same time, they knew that data can often be overwhelming for teachers and eventually get ignored.