Achievement Gap | Adaptive Digital Content | Blended Learning | Common Core | Education Technology | Partners | Personalized Learning
Take a look at your smartphone. You can't live without it, right? In two years, not having an adaptive assessment tied to individualized instruction for children will be as ridiculous as not having a smartphone. Imagine having data in one place that tells you if and how students are progressing from year-to-year versus having to cobble together data from different assessments, administered by different teachers in different grades that still give an incomplete view of student achievement. Advanced technology is now available which provides a deep, customized evaluation of student performance and tracks student growth consistently and continuously over a student's entire K–12 career. This technology is an adaptive diagnostic.
#howdoichoose | Blended Learning | Devices | Ed Tech | Education Technology | Hardware
I recently went over the DOs and DON'Ts of choosing hardware to suit your blended learning needs. A lot of you may be saying, "Thanks for the advice, but what can you tell me about the actual devices?" Well, that's what this week's post is all about!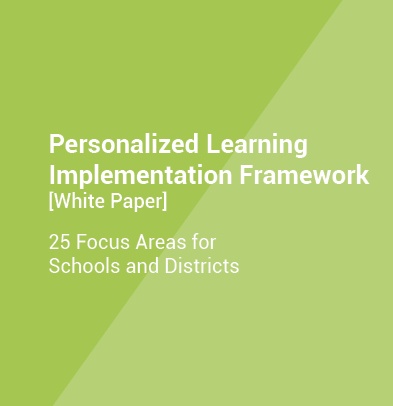 Considering Personalized Learning But Don't Know Where to Start?
Subscribe to the blog to get this resource to find out the essential areas to effectively launch, support and sustain personalized learning.
Blended Learning | Ed Tech | Education Technology | InnEdCO | K-3 STEM | Leaders | Students | Teachers
It is fitting that InnEdCO, a conference on how to change education using technology, was hosted at Copper Mountain Resort in Colorado this year. After all, we are asking leaders and teachers to make incredibly big shifts, we are asking them to move mountains.
Adaptive Curriculum | Blended Learning | Blended Learning Models | Bloom's Taxonomy | Ed Tech | Education Technology | Joel Rose | New Classrooms | Personalized Learning Platform | Rotational Model | School Districts | Students | Teachers
Recently, Joel Rose of New Classrooms posted a thought-provoking piece about some of the challenges he sees with the blended learning models that are not his own. I have heard the arguments before, but I have to disagree. We have seen the rotational model succeed again and again, and there are some very good reasons why it does.