Education Elements | Innovative Leadership | School Leadership | Teams & Culture
There has been a lot of research done on what makes teams great. Google committed an entire research team to answering the question: What makes a team effective? Daniel Coyle explored the ins and outs of some of the world's most successful teams in his book The Culture Code. And, leaders right here at Education Elements have compiled some of their learnings in The New Team Habits. I have found – ever since I started thinking about how teams work and what makes certain teams great – that I haven't been able to stop thinking about this question; even when I was 7,620 miles from home, 5,895 meters (or 19,341 feet) above sea level, on the trip of a lifetime.
Blended Learning | Competency-Based Education | Education Elements | Personalized Learning
When we started the Bring Your Own Thoughts blog our goal was simple: write good stuff to help good people do good things for kids. And so far, it's been working. In 2017, we published blog posts from our team, our districts, and thought leaders from across the country, ranging from examples of personalized learning in real classrooms, to how to think differently about the purpose of curriculum, to how to change the mindset of a district, to why we do what we do (and why we have made some changes to what we do!) and beyond. You can read more about all of the ways we have supported districts this past year in our reflection on 2017 here, and catch up on our best blog posts below. We are continually inspired and encouraged by the leadership and innovation we see from administrators and educators everywhere, and make an ongoing effort to honor and reflect this on the B.Y.O.T. blog. We are grateful for every single piece of content which is created for and shared on the blog, and today, we're sharing the top 10 posts of this year. Let the countdown begin!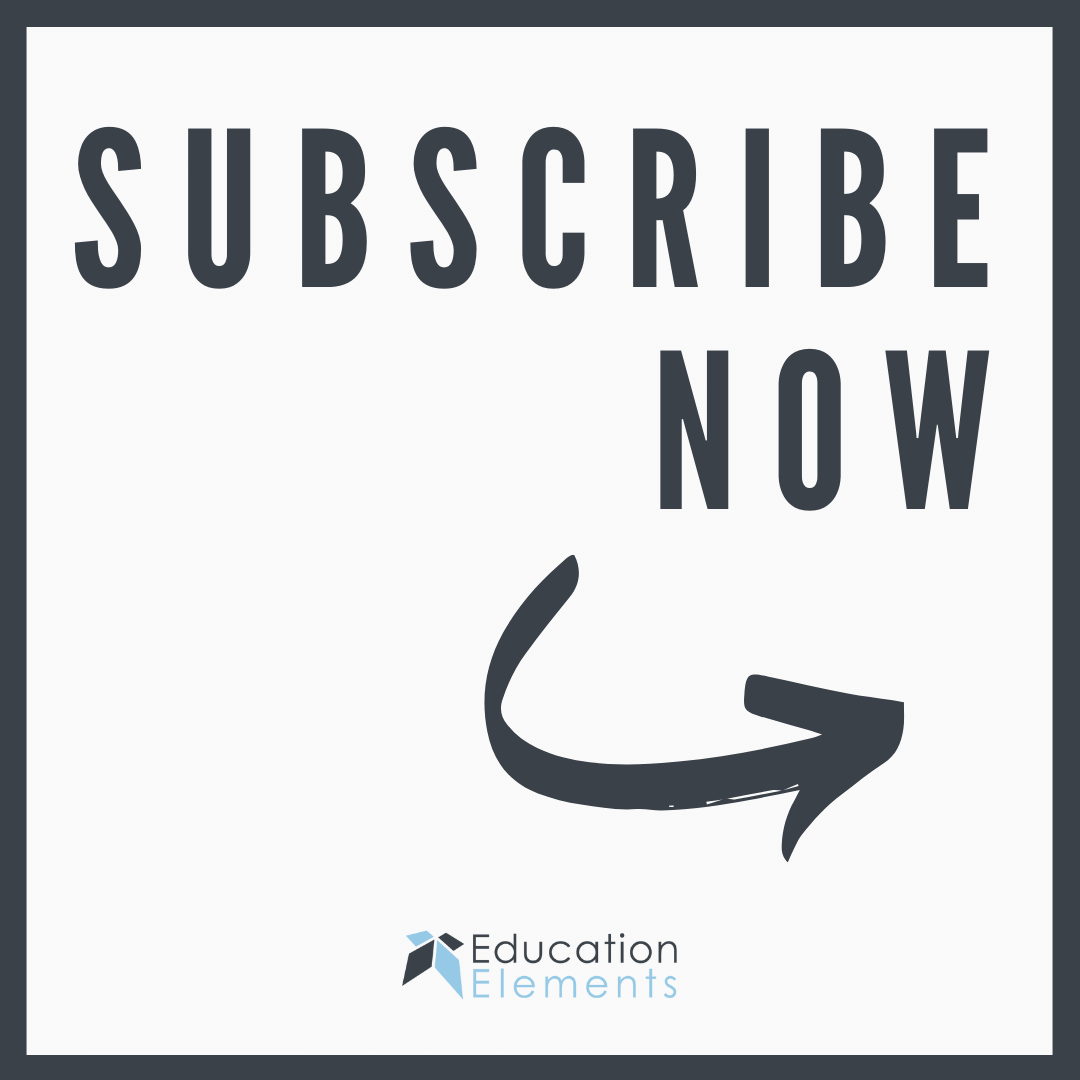 Interested in the latest news and updates.
Get free weekly tips and advice designed for leaders like you.
Education Elements | Innovative Leadership
Lately I have been meditating. It is only somewhat by choice – we are doing a company-wide meditation challenge and I am usually up for competitions, especially when they get me out of my comfort zone. Within the course of a few days of the challenge I discovered that just sitting and breathing doesn't work for me – I have one of those brains that doesn't turn off. It is not always full of important things, thoughts range from how to support a certain school to what I should get at the grocery store to if it's going to be hot or cold tomorrow but you get the point, focus can be a challenge. So I started to do themed meditations and have recently been enjoying seven days of focusing on gratitude. Because while December may be the season of giving, November is the season of being grateful.
EE Summit | Education Elements | Personalized Learning
Epic Lip Sync Battle. I almost feel like I could both start and end this post with just those 4 words and a short description of what it was like to be in a room full of educators singing and dancing their hearts out (some in costume!) on Thursday night of Education Elements' 3rd Annual Personalized Learning Summit. But then I'd miss out on all of the other amazing moments, like Anthony Kim interviewing Kaya Henderson while wearing a sparkly gold jacket, or Ray Owens leading the entire conference in singing Row Row Row Your Boat as a wave, or Brad Montague making many people (not just me, although I was among those wiping my eyes) both cry and laugh. The truth is the whole PL Summit was epic.
Education Elements | Innovative Leadership | Personalized Learning | School Districts
Vision-setting can be a painful process. Hours may be spent on one twisting sentence. Long, awkward silences may follow periods of disagreement. Jargon can add up to something that everyone agrees to but no one really understands or finds inspiring. It doesn't have to be this way. As Education Elements has worked with districts across the country, we've found a few simple guidelines can help make the visioning process invigorating and inspiring rather than routine or frustrating.
EE Summit | Education Elements | Innovative Leadership | Personalized Learning
Four years ago the team at EE had an idea...what if we brought together groups of personalized learning leaders in regional Blended Learning Leadership Academies (BLLA) to help spread innovation and best practices? We hosted these BLLAs for two years across the country, from Chicago to Washington DC and San Francisco. We facilitated collaboration time, hosted choice workshops, shared out highlights from the past year, and hosted silly photo booths.