Education | K-12 | Personalized Learning | innovation
A few months ago Education Elements launched an online tool called Touchpoint. Touchpoint was designed for the districts we support. As our design & implementation consultants work with districts to support their personalized learning (PL) initiatives, the tool helps organize the project members, workshop schedules, related resources and action items in one place. If you've ever spent more than 5 minutes digging through your inbox and said something like, "What was the title of the email that had the meeting agenda attached?" you can bet your pretty penny that Touchpoint will be a lifesaver for you. All of your project stuff in one place -- heaven!
Back to School | Education | Scrum | Scrumming | Scrummize | Teachers
"Scrum in teaching? Duh, why haven't I thought of this earlier!" When I came across the thought-provoking article on EdSurge by Gayle Allen describing how Scrum can be applied in k-12 education, this was my very first reaction (I highly recommend reading her article before reading this blog if you're not familiar with Scrum methodology). After spending many years in engineering and project management, I spent the next few school years as a middle school math teacher. Those two separate experiences have led me to Education Elements - a company that helps districts design and implement personalized learning - as a platform project manager, utilizing both skillsets to impact the world of education. Given my background and my current role, I can't believe I didn't think of scrum in teaching sooner!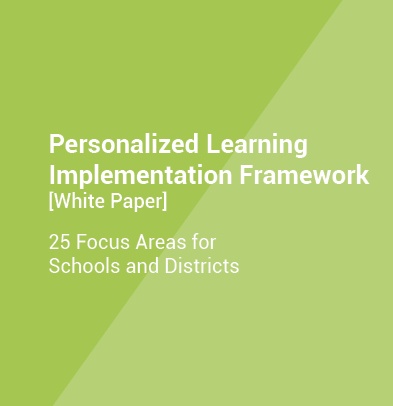 Considering Personalized Learning But Don't Know Where to Start?
Subscribe to the blog to get this resource to find out the essential areas to effectively launch, support and sustain personalized learning.
Blended Learning | Education | Personalized Learning | SXSW
Most of the time when I blog I am not trying to sell you anything (well, not directly). I certainly never call out "Hey! Buy me!" I never put in a bunch of links for things I am hoping you will purchase, or say "click here" and expect that you will. But you know what they say: never say never.
Back to School | Education | Students | Teachers
Depending on where you live, students are back in school or counting down the days until it happens. I asked our team to share some of their memories about back to school - from when they were a student or a teacher - intending to make a top 10 list. But the memories, ranging from covering books in paper bags to the smell of the photocopier running were too good for me to stop at 10. So today I present you with our Top Ten Times Two List of Back to School Memories (Otherwise known as a Top 20).
Education | K-12 | Memories | Students | Teachers
It's back to school time!
Blended Learning | Compass Learning | Education | Educators | Kurt Bauer | Measuring Success | Partners | Student Achievement | Students
An executive in my office has a favorite mantra, one that has become so familiar to everybody in our company that at meetings, celebrations, conferences—really, any gathering of two or more employees—all he needs to do is mouth the first word and the rest of us chime in: "What does success look like?" It's not all that unique or profound, but it's still a question that gets at the core of the staggeringly enormous apple that we call education.