Customer Service | Ed Tech | Highlight | Partners | Platforms
The last two weeks of my life have reinforced, affirmed, validated, bolstered...the fact that there is only one body that knows best about your customer's needs and that is the customer themself. As obvious as that seems, I can recall countless times that I have seen the customer's needs remain hidden despite asking all of the right questions, and doing what appears to be thorough due diligence. We all understand the value of stakeholder feedback, but how do we ensure we are talking to the right stakeholders? …. it would be really cool if I now gave you the right answer… but that would defeat the "question mark" at the end of my sentence. The ever present challenge of accurately identifying customer needs became apparent to me the last two weeks when I had the opportunity to (a) sit with good people (who are great clients) and listen to some of the "fallout" related to some minor product changes, and (b) participate in strategic planning with a new partner who is thoughtfully building a new instructional environment and instructional model because their old partners didn't take the time to listen. Meetings like these are invaluable, and while we do them often, I know we still don't do them enough.
#howdoichoose | Blended Learning | Devices | Ed Tech | Education Technology | Hardware
I recently went over the DOs and DON'Ts of choosing hardware to suit your blended learning needs. A lot of you may be saying, "Thanks for the advice, but what can you tell me about the actual devices?" Well, that's what this week's post is all about!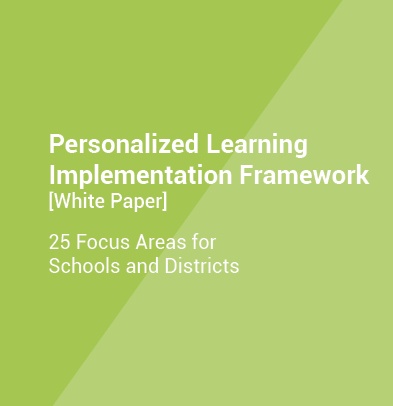 Considering Personalized Learning But Don't Know Where to Start?
Subscribe to the blog to get this resource to find out the essential areas to effectively launch, support and sustain personalized learning.
Blended Learning | Devices | Digital Content | Ed Tech | Hardware
Back when I was a student and using computers at school, there were only two serious choices: the original Macintosh or the Commodore 64. Nowadays things are a lot more complicated. Blended learning leaders have a seemingly endless list of devices to choose from and getting the decision right can save nearly as many headaches later on. Based on my experience supporting schools that work with Education Elements and grapple with these decisions, this blog should give you few hints on how you should go about making this choice.
Agora Cyber Charter Academy | Blended Learning | Blended Learning Models | Ed Tech | Horry County Schools | K-12 | NGLC | Personalized Learning Tour | School Districts
My Education Elements' journeys this past month were quite enjoyable! Not only did I get to meet some amazing teachers and school leaders, but I got the opportunity to visit some new places across the country. What strikes me the most is that despite where my travels have taken me, the educators that I meet continue to reinforce the fact that the passion for learning and teaching in the K-12 space has never been greater than it is today. My journeys took me first to Horry County Schools in South Carolina and from there I was fortunate enough to visit Wayne, Pennsylvania to collaborate with the Agora Cyber Charter School. I continued my road trip (literally - no flights for these two visits) to Columbus, Ohio to meet with some pretty progressive folks at the Buckeye Association of School Administrators and the Ohio Blended Learning Network. I finished up my month's travels with an amazing trip to Idaho to conduct some Personalized Learning Tours with Idahoans in Boise and Moscow! A huge thank you to NNU and the University of ID for hosting and bringing together a great group of leaders to learn about personalized learning! (Want a PL Tour in your district? Email info@edelements.com!)
Blended Learning | Ed Tech | Education Technology | InnEdCO | K-3 STEM | Leaders | Students | Teachers
It is fitting that InnEdCO, a conference on how to change education using technology, was hosted at Copper Mountain Resort in Colorado this year. After all, we are asking leaders and teachers to make incredibly big shifts, we are asking them to move mountains.
Adaptive Curriculum | Blended Learning | Blended Learning Models | Bloom's Taxonomy | Ed Tech | Education Technology | Joel Rose | New Classrooms | Personalized Learning Platform | Rotational Model | School Districts | Students | Teachers
Recently, Joel Rose of New Classrooms posted a thought-provoking piece about some of the challenges he sees with the blended learning models that are not his own. I have heard the arguments before, but I have to disagree. We have seen the rotational model succeed again and again, and there are some very good reasons why it does.