Curriculum Strategy & Adoption | Virtual Learning
Running a virtual school is hard. I like new beginnings. They bring hope and excitement for the future, the good things that are yet to come. Great beginnings start with a vision for what can better in the future, and by looking back at the past. So as I think about the future of virtual schools, I want to start with, and respond to, some of the negative comments about virtual schools that surfaced in 2015. One report from CREDO stated, "Attending a virtual school is literally as if the kid did not go to school for an entire school year."
Curriculum Strategy & Adoption | Personalized Learning
A couple of weeks ago, I tweeted a simple enough question to Fishtree's thousands of followers: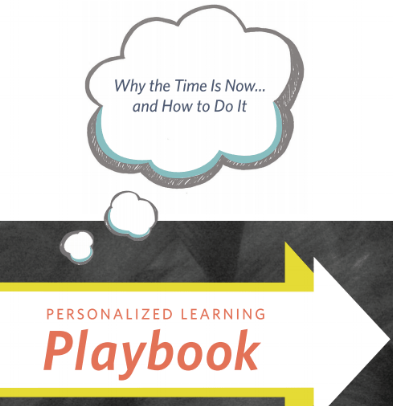 Interested in Personalized Learning But Don't Know Where to Start?
Subscribe to the blog to get your free copy of our Personalized Learning Playbook. A Playbook that will help you make the case for personalized learning, and reflect on the important elements to take in consideration.
Curriculum Strategy & Adoption | Personalized Learning
Personalized Learning is coming to life in innovative classrooms across the country and Highlight is here to help. Whether you need easy access to digital content, a more efficient way to analyze student data or a district wide perspective on content usage, Highlight can help.
Classrooms | Curriculum Strategy & Adoption | Personalized Learning
I have always been fascinated by water sports - waterskiing, sailing, and even synchronized swimming. Recently my attention has been drawn to SUPs – Stand Up Paddleboards. This surfboard-like watercraft requires a steady balance and the ability to stand up on board. I wasn't sure I had that agility anymore but I sure wanted to try one. I mentioned my fascination to my husband, who as it turns out has a friend who has one. His friend invited us over for me to try it out.
Curriculum Strategy & Adoption | Personalized Learning
I recently went to a spin class. I am normally a fairly small person who likes to lift fairly big weights so this was a departure from my routine but I got talked into it and I went. And all the time that I was pumping my legs, going faster, and climbing higher I was also, incredibly, thinking about how many things many K-12 teachers could learn from my spin instructor. Because everything about this class was personalized: