Curriculum Strategy & Adoption | Personalized Learning
Selecting the right digital content for your blended or personalized learning initiative can be a daunting task. With literally hundreds of digital tools available, how can school and district leaders successfully navigate the digital content landscape? In our presentation last week at ASCD in Atlanta, Jaraun Dennis*, Angela Chubb, and I set out to tackle this question in our presentation titled "How to Pick the Right Digital Content for Your Students." According to Jaraun, schools and districts often struggle to select digital tools because they treat the selection process "...like a trip to the candy store. Teachers and administrators go to a conference, see rows and rows of shiny new digital tools, and make a purchase simply based on what they see." Jaraun continues, "Using this approach, districts end up with lots of digital tools that sit on their shelves without being used and the blended or personalized initiative never reaches its full potential."
Curriculum Strategy & Adoption | Virtual Learning
The success of your virtual school may very well depend on how you implement technology and how well you engage your community. Technology is a critical part of your virtual school's success. Depending on your school model, your virtual school may be entirely run online. It is perhaps obvious, then, that technology is a critical component, but the importance of people and community might be less clear. In our experience, both of these matter and can make a difference between a successful program and a good effort. Below we boil this discussion down to two components to consider for these areas of utmost importance.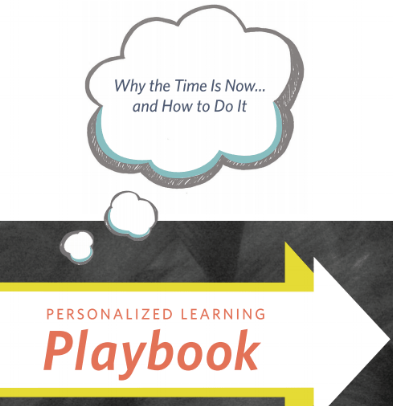 Interested in Personalized Learning But Don't Know Where to Start?
Subscribe to the blog to get your free copy of our Personalized Learning Playbook. A Playbook that will help you make the case for personalized learning, and reflect on the important elements to take in consideration.
Curriculum Strategy & Adoption | Personalized Learning
I often hear frustration from students that "Math just isn't for me!" This exclamation is even more troublesome when it comes from middle school girls, because young girls start off strong in math and science but lose interest and confidence as they get older. The Nation's Report Card revealed in October 2015 that overall U.S. math scores declined for the first time in 25 years, signaling a need for change within the learning process.
Curriculum Strategy & Adoption | Education Elements
My first year of teaching I was in a room with around 20 computers and 40 students. While this may give away my age, this was in 1999, when computers in classrooms weren't as much of a "thing" as they are today.
Curriculum Strategy & Adoption | Virtual Learning
Everyone loves a checklist, but for a virtual school leader, there aren't many to be found. So here is a short one: Know (and empathize with) who you are serving Identify your critical team members Develop your instructional model and school processes Calculate your costs Clearly this "30,000 feet" list isn't all encompassing, but it should serve as a foundation to getting things rolling.
Curriculum Strategy & Adoption | Personalized Learning
We spend a lot of time on our blog talking about personalized learning and how we work with districts and schools to create new, student-centered learning environments. And while much of this work is focused on systems-level change and shifts in teaching practice, an absolutely critical component (in fact, it's one of our Core Four) is the use of digital content in the classroom.