Curriculum Strategy & Adoption | Personalized Learning
In the year 1762, a Genevan philosopher named Jean-Jacques Rousseau presented the world with his vision of education. Despite being burned, banned, and ridiculed, this vision – a book Rousseau titled Emile, or On Education, went on to become a pillar of today's modern philosophies on teaching and learning. The scope of Emile is vast, and it foretold of many developments that were yet to be realized.
Classrooms | Curriculum Strategy & Adoption | Personalized Learning
At Education Elements we try to walk the walk of personalized learning. We strive to make our workshops interactive, upbeat, and fun. We create space for spirited large and small group discussion, and we honor time for quiet individual processing and reflection. We believe teachers should be designers of their classrooms. We want school teams to build connections at our workshops. We help districts visualize their personalized learning journey. We encourage singing, dancing, and selfie-brations. You may even find us in costume!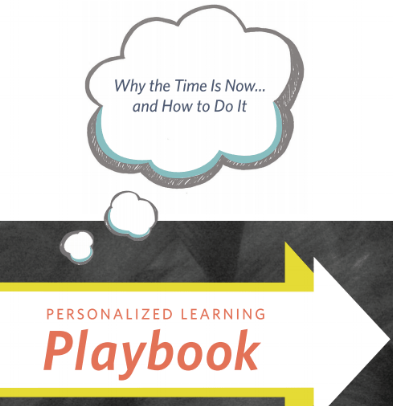 Interested in Personalized Learning But Don't Know Where to Start?
Subscribe to the blog to get your free copy of our Personalized Learning Playbook. A Playbook that will help you make the case for personalized learning, and reflect on the important elements to take in consideration.
Blended Learning | Curriculum Strategy & Adoption
Back in my day, all schools were brick-and-mortar. Back in my grandfather's day, they were brick-and-mortar with everyone in one classroom, regardless of grade level. Back in my grandfather's grandfather's day… well, who knows? The point is: Education is evolving and changing as it responds to the needs of students and the opportunities around us. With virtual schools, classes, and learning opportunities gaining popularity, it's important to stay up to date on how to help these virtual educational experiences continue to be engaging and effective.
Classrooms | Curriculum Strategy & Adoption | Personalized Learning
Writing—whether a persuasive essay, lab report, constructed response or research paper—is a consistent element of most performance tasks used by teachers to measure their students' knowledge, understanding of concepts, and skills. The reasons are many, but perhaps the most important is that the very act of writing, which requires students to make sense of information and ideas and to express that understanding coherently, is itself a critical skill. And yet, despite its importance, there is little consensus among educators at any grade level on what constitutes effective writing, how it should be measured, or even how it should be taught. One step toward solving this conundrum is the consistent use of a general analytic writing rubric.
Curriculum Strategy & Adoption | Virtual Learning
It's your goal to make your virtual school program successful. My goal is to help you identify the key factors that can make or break the success of that program. Here in part four of my virtual school blog series, I offer 25 things to consider for your virtual program's success, grouped under 5 main categories: Strategy, Design, Curriculum, Support and Operations. For each item I've asked one key question. Work with your team to answer that question and you'll be one step closer to a successful virtual school. (P.S. If this looks familiar, you are right. We've re-worked our well-received Personalized Learning Implementation Framework to focus on the needs of virtual schools. After all, why should the brick-and-mortar schools have all the fun?)