Classrooms | Personalized Learning
In Harrisburg we have been implementing personalized learning for a little over 5 years. In our 5 years of implementation we have learned a ton and have started to create a solid roll out plan:
According to the US Department of Education, over six million students (14% of the population, or about one in seven students) missed 15 or more days of school in a recent school year. And the results on student achievement and future career opportunities are devastating. What are school districts doing to improve student attendance? In Education Elements' new infographic, we compiled seven steps to improving school attendance. Here, we will highlight three of those steps.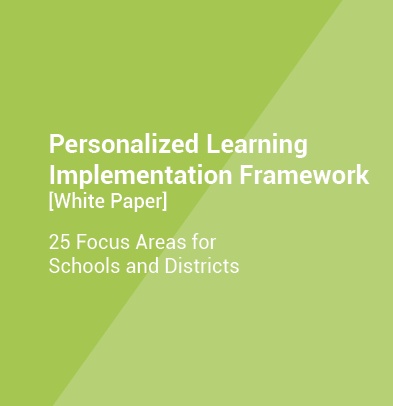 Considering Personalized Learning But Don't Know Where to Start?
Subscribe to the blog to get this resource to find out the essential areas to effectively launch, support and sustain personalized learning.
Fortunately, in New Jersey, the days where teachers and school administrators could raise a hand or paddle in an attempt to correct a student's behavior are long gone. During the transition away from corporal punishment in our classrooms, I imagine there must have been numerous heated conversations and a belief among some that if we cannot inflict pain, or at least instill an intense fear, students will not behave, follow instruction, or learn.
Classrooms | Personalized Learning
It was about a year ago that I took the plunge and implemented personalized learning in my classroom. That decision turned out to be one of the best I've made in my sixteen years as an educator. Under the guidance of and support from Kelly Freiheit at Education Elements, my traditional third grade classroom has evolved into a personalized learning classroom that has changed the way my students learn.
Classrooms | Personalized Learning
Selecting the right instructional model to personalize learning is a bit like cooking dinner for my family. It's an art, not a science. To better understand this analogy, it is important to be familiar with the three base models that teachers have in their proverbial pantry: station rotation, playlists, and flipped lessons. To learn more about each of these in the elementary and secondary settings, check out these infographics: PL models for elementary classrooms & PL models for secondary classrooms. Let's first explore where each model is most useful:
As we continue to progress through the 21st century we are compelled to ask whether current models of schooling are well designed for the world beyond classroom walls. In particular, it's worth reflecting on 3 essential questions in school model design, a term we use to refer to how schools are organized to deliver instruction to students.