Classrooms | School Leadership | Virtual Learning
Regardless of where students are physically learning this school year, educators must orient their instruction towards distance learning. An orientation towards distance learning allows for continuity of meaningful learning experiences despite changing circumstances or disruptions to the school calendar, whether it be an isolated power outage or a global pandemic. It is important to note that highly-effective distance learning doesn't just happen with the flip of a switch. It requires thoughtful, intentional design decisions fueled by a desire to empower students to drive their own learning. Ultimately, distance learning requires a student-centered approach to ensure more impactful and equitable learning outcomes for all students.
Learning is most powerful when students feel valued, honored, and empowered. The teachers who leave the greatest lasting impact on their students are the ones who see them for who they are, often before the students even see this themselves. These teachers uplift their students by developing their interests, celebrating their uniqueness, and challenging their assumptions about the world and themselves.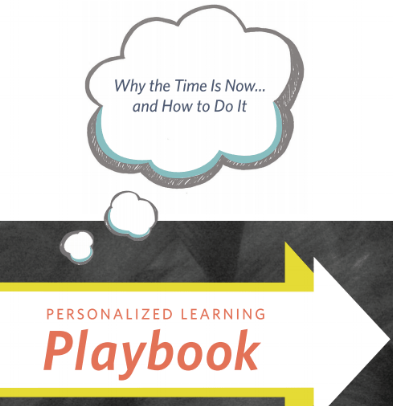 Interested in Personalized Learning But Don't Know Where to Start?
Subscribe to the blog to get your free copy of our Personalized Learning Playbook. A Playbook that will help you make the case for personalized learning, and reflect on the important elements to take in consideration.
Blended Learning | Classrooms | Return Planning | School Leadership | Virtual Learning
Through most of the spring and summer, we at Education Elements have intensely focused on helping school districts prepare for returning to school. As we've gotten closer to the start of school, and school leaders return to prepare their campuses, one of the most common questions we get is how to think about instructional staff assignments when some students will be learning remotely and some will be onsite. To explore this topic further, we convened a group of school and district leaders in Texas to participate in a design sprint. Here's what we learned:
Classrooms | Equity | Teachers
After I wrote the first blog in this series, I received a call from a close family member wanting to talk about what I had written. Their initial reaction was offense and confusion-- why did I think all teachers were "white supremacists"? It caught me off guard because I hadn't written that--what I did write was that the American education system is built on a foundation of white supremacy, and we as teachers should work to dismantle that system. Through this conversation, it was reinforced that there are severe misconceptions around language, especially language we use when discussing race and racism. I'm hoping we can align on language here and question the reasons we feel defensive when certain words are used in relation to us, our jobs, and the role we play in upholding systems that oppress BIPOC (Black, Indigenous, People of Color).
Here we are, looking down the barrel of another stretch of at-home learning. We always knew that it was likely not "if" but "when" we'd be back here, but the fact that many districts are announcing remote learning from day one has caught us all by surprise. Worn down from an already long stretch of stay-at-home learning, it's understandable for parents to feel overwhelmed or daunted by the prospect.
Classrooms | Teachers | Virtual Learning
The first time I tried to cook a meal in my own place was a disaster. Within 10 minutes, my kitchen was a disaster. Within an hour, my house smelled charred, and I had abandoned all efforts to cook myself dinner. I called my mom frustrated: what went wrong? Until that moment, I failed to realize the level of strategic thinking my mother uses every time she cooks. Her successful dishes require intentional preparation, planning, and organizing to achieve the outcome of a satisfying dish. The art of mise en place to smoothly roll out a meal was utterly lost on me. It wasn't until I had this experience, firsthand, that I realized that neglecting to read the whole recipe and then adequately preparing before I cooked results in disaster. Once that pan gets hot there isn't time to dice more onions or cut up the chicken breast. You need to know the next step and be ready ahead of time to add the ingredients quickly. It sounds silly, but no one had explicitly said this out loud to me, and I didn't make the connection on my own.