Classrooms | Personalized Learning | School Districts
Measuring your personalized learning journey is now easier than ever with the new Kiddom + Education Elements partnership Personalized learning is a buzz phrase we hear often in education. This pedagogical style is inspirational, and may serve students well, but it often lacks direction. Many professional development sessions begin with: "Let's define personalized learning," because the term is thrown around so often. At Kiddom, we've had the privilege to witness many excellent strides toward personalized learning in different environments, but many haven't yet seen it in practice. So how does an administrator or community measure the pursuit of this practice without knowing exactly how it looks or where to focus their efforts to improve?
Classrooms | Personalized Learning
One of the major complaints that I have heard in my community as we have adopted personalized learning relates to the idea that personalized learning means that we are adopting technology and getting rid of teachers. There may be some places that are doing that, but my vision for personalized learning doesn't include removing teachers – instead, it requires asking even more of teachers.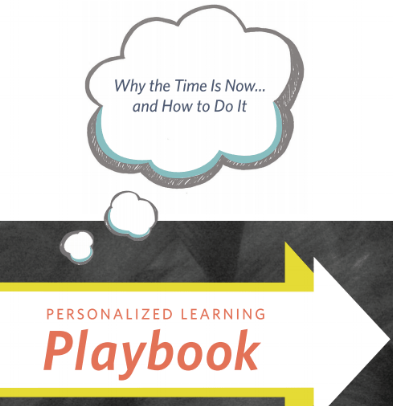 Interested in Personalized Learning But Don't Know Where to Start?
Subscribe to the blog to get your free copy of our Personalized Learning Playbook. A Playbook that will help you make the case for personalized learning, and reflect on the important elements to take in consideration.
Our company is known for having a unique organizational culture. We have eliminated the traditional organizational hierarchy of direct managers; we employ a self-organizing team structure; and if you attended this year's Personalized Learning Summit, you know we also view trivia and dancing to 80's music as valuable team-building time. Something that is not as widely known is that we also have internal monthly challenges. During the month of November, our CEO challenged us to meditate for five minutes every day. That was the entire challenge. Five, uninterrupted minutes of silence where we took time to pause and reflect. Resources were shared. Apps were downloaded. An accountability chat room was created. On the first day of the challenge, nearly 20 team members meditated. Two weeks in, there were less than 10 people meditating with fidelity. And by day 30, very few had continued the practice.
Classrooms | Competency-Based Education | Personalized Learning | School Districts
One of the most common questions I answer about Education Elements is, "So what do you guys do?" If we have an elevator ride that goes to, say, the top of the world's tallest building, I can give a fairly satisfying and comprehensive answer. If, on the other hand, we are just waiting in a short line for a cup of coffee, I tend to say something like, "We help districts solve their biggest challenges," which, judging by the reaction I often get, is not nearly the level of detail people are looking to hear. So in the age of TL;DR and Buzzfeed lists that always come in odd numbers, I decided to try to put pen to paper and explain what we do in a way that gets more head nods and doesn't have anyone thinking, "For the love of God will she ever stop talking?" (Don't worry, you can just read the bold parts)
Classrooms | Leaders | Personalized Learning | School Districts
There are even more ways to tell a story than there are to bake a cake. A recent article in Edsurge told a story about million dollar consultants (us) and some of the districts we support in their efforts to transform teaching and learning through personalization (including Charleston County SC and Fulton County GA). It was one version of the story, with one set of facts and data, and we'd like to take this opportunity to re-tell that story in a way we feel more accurately captures the work, and accomplishments, of those districts, as well as others across the country.
If recent Halloweens have taught us anything aside from the absurd amount of money spent on candy for one day, it's that those involved in child rearing must address cultural sensitivity. The young white boy who wanted to dress as a Polynesian hero named Maui or the young white girl who wanted to dress as Princess Jasmine are caught in the middle of a debate on what is acceptable. Princesses and heroes that represent all races are important, but what does this discourse look like in the classroom? Left unaddressed, bias can lead to lasting harm. Consider this story shared by parents that I recently overheard at a dinner party.