Blended Learning | CBE | Education Elements | Personalized Learning
Over the course of 2016 we published more than 70 blog posts on our weekly blog, sharing ideas from our team, our districts, and thought leaders from across the country. We are amazed and inspired by all the passion, leadership and innovation in the personalized learning space reflected in the Bring Your Own Thoughts (BYOT) blog. While we can't say enough good things about every blog that's been shared, here are the top 10 most popular posts from the past year:
CBE | Classrooms | Personalized Learning
Time and again we have seen that assumptions or misconceptions can get in the way of progress and success. Personalized learning is no exception; misconceptions about it often lead educators away from strategies and practices that could help students succeed. Sometimes, misconceptions represent more than small gaps in knowledge--they can be ingrained into industry-wide best practices, with disastrous results. For example, for centuries, doctors believed that mothers would die during childbirth due to patient-specific issues such as inflammation, pain, or other factors. However, in 1847, Ignaz Semmelweiz, a Hungarian physician, hypothesized that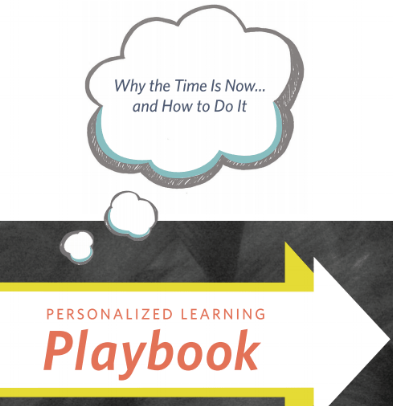 Interested in Personalized Learning But Don't Know Where to Start?
Subscribe to the blog to get your free copy of our Personalized Learning Playbook. A Playbook that will help you make the case for personalized learning, and reflect on the important elements to take in consideration.
CBE | Personalized Learning | School Districts
In our first post of this series, we reviewed the first three risks for districts that move to personalized learning: Risk #1: Lack of Clear Vision, Narrative, and Rationale Risk #2: Curricular and Instructional Misalignment Risk #3: Failure to Build Capacity at District and School Level
CBE | Personalized Learning | School Districts
The Education Elements team has the great privilege of working with districts across the country to plan, design, and implement personalized learning. Without fail, one of the first questions district leadership teams ask us is, "What have other districts done that we should avoid?"
Blended Learning | CBE | Classrooms | Personalized Learning
True personalized learning is really dynamically tailored to the individual, which means that you'd be hard pressed to find two places where personalized learning looks exactly the same. As much as personalized learning is tailored to each student's needs, personalized learning is also tailored to each classroom, each school and each district. No district has the exact same needs and goals as other districts. The population of students is different from one school to another. Resources, teachers, environments, etc. are all different, and personalized learning needs to meet all these elements together.
Blended Learning | CBE | Horry County Schools | Middletown | Personalized Learning | School Districts | Uinta County School District | yuma school district one
Today nearly any time that you are online you are constantly provided with personalized content: music, shopping, dating services, entertainments, etc. You constantly receive content and information that are relevant to your needs and interests. And this personalization remains true even in your everyday life, away from screens: At the gym, your activities are personalized, through dashboards, data and even trainers. At the mall, if you can afford it, you can get your personal shopper; at work, you may be personalizing strategies and communications to your clients. Education doesn't have to be an exception.