Back to School | Education | Scrum | Scrumming | Scrummize | Teachers
"Scrum in teaching? Duh, why haven't I thought of this earlier!" When I came across the thought-provoking article on EdSurge by Gayle Allen describing how Scrum can be applied in k-12 education, this was my very first reaction (I highly recommend reading her article before reading this blog if you're not familiar with Scrum methodology). After spending many years in engineering and project management, I spent the next few school years as a middle school math teacher. Those two separate experiences have led me to Education Elements - a company that helps districts design and implement personalized learning - as a platform project manager, utilizing both skillsets to impact the world of education. Given my background and my current role, I can't believe I didn't think of scrum in teaching sooner!
Back to School | Education | Students | Teachers
Depending on where you live, students are back in school or counting down the days until it happens. I asked our team to share some of their memories about back to school - from when they were a student or a teacher - intending to make a top 10 list. But the memories, ranging from covering books in paper bags to the smell of the photocopier running were too good for me to stop at 10. So today I present you with our Top Ten Times Two List of Back to School Memories (Otherwise known as a Top 20).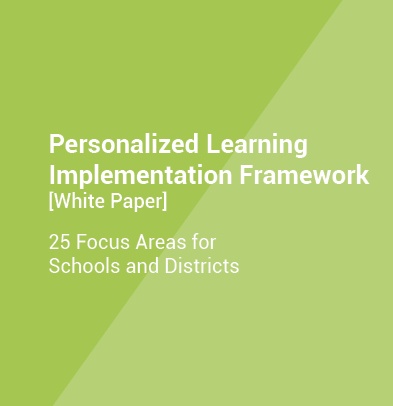 Considering Personalized Learning But Don't Know Where to Start?
Subscribe to the blog to get this resource to find out the essential areas to effectively launch, support and sustain personalized learning.
Back to School | Curriculet | Digital Content | Digital content framework | Digital content selection | Education Elements | Partners | Personalized Learning | Personalized Learning Strategies
A few weeks ago David wrote about the importance of making decisions around the company you keep, and talked about the decision-making process Education Elements uses to select partners for our platform. Today we are excited to announce our partner catalog for Back to School 2014 (see our press release below), confident that our ecosystem continues to provide students and teachers with access to the best of the best. Please reach out to us if you want to learn more about how we select the content that becomes part of our ecosystem and / or how we select the content that becomes part of a school or district's personalized learning portfolio.