Classrooms | Personalized Learning | Teachers
When you think of "personalized," you probably think "unique," "special," and "just for me." For the most part, we personalize as much of our lives as possible. We stock our cabinets and fridges with food based on our dietary needs and what we enjoy eating. We pick apps for our phones based on what we need to do in our daily lives and what we enjoy doing (e.g., banking or launching cartoon birds with a slingshot).
Classrooms | Personalized Learning | Teachers
Feeling confused about personalized learning? Not sure what it means, what it looks like, how to implement or support it? You've come to the right place. We hope to answer your questions through our #plearning infographic series. In part one #plearning#makeithappen (below) we'll arm you with a definition for personalized learning, examples of what it might look like in the classroom and concrete strategies and resources to support the personalized classroom. In part two #plearningframework (coming soon!), we will offer a tangible framework to make personalized learning happen in your classroom. Parts three #makeplearninghappen and four #plearning#itsateameffort will offer insight into implementation and stakeholder support, respectively.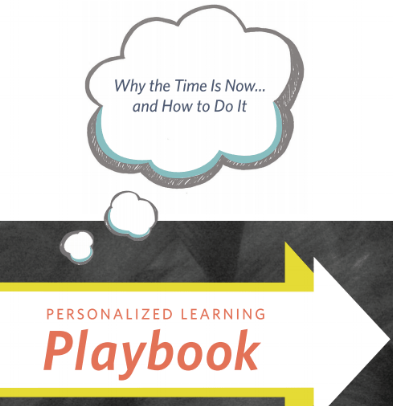 Interested in Personalized Learning But Don't Know Where to Start?
Subscribe to the blog to get your free copy of our Personalized Learning Playbook. A Playbook that will help you make the case for personalized learning, and reflect on the important elements to take in consideration.
Blended Learning | Curriculum Strategy & Adoption
The goal of the Race to the Top District competition is to foster personalizing learning environments in schools serving under-resourced students. As a result, for many students, the classroom next year will look very different from the way it does now. When schools across the country open their doors in Fall 2013, thousands of students find themselves in a new type of classroom-a Blended Classroom. They will have all sorts of questions: "What are all of these laptops doing here?" "How exactly will you 'blend' our learning?" "What do you mean our lessons will be on the computer?"