Organizational Leadership & Change Management | Remote Work
Not too long ago, you may have found yourself wondering if 5 minutes was enough time for you to grab lunch near your office before your next meeting. Similarly, now you may be worried about filling up your entire day with back-to-back, hour-long virtual meetings. It's a trap that many have fallen into as organizations shift to virtual or remote work. For this reason, it's more important than ever to plan for change and build a more flexible schedule.
Organizational Leadership & Change Management | Remote Work
Remote work is a hot topic right now, and if you are not used to working remotely, it can be very difficult to adjust, particularly in these very special circumstances where schools are closed, kids are around, etc. Anthony Kim, speaker and author of the Corwin best-seller The NEW School Rules, is using some of the practices in his book to explain how they can apply in a remote work context. This is part one of a 7-part series.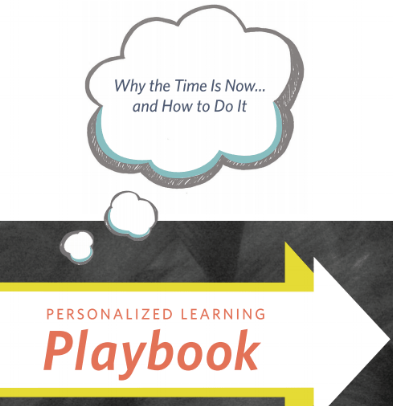 Interested in Personalized Learning But Don't Know Where to Start?
Subscribe to the blog to get your free copy of our Personalized Learning Playbook. A Playbook that will help you make the case for personalized learning, and reflect on the important elements to take in consideration.
Take a look at your calendars and consider the number of meetings you have each week. Can you say that you go through most of those meetings and 100% finish on time and in each of those meetings you get 80%-90% of the agenda items covered? While getting all this done, can you say that 100% of all meeting attendees get a chance to participate? I can. Just tweaking a few things about your meeting will make a significant difference in your organizational culture.
Innovative Leadership | Teams & Culture
What is the definition of innovation? It turns out that most people can't agree. I'm not surprised! It's one of those words we use so much, but we rarely pause to think about what it really means. Now that I've read over 100 different definitions of "innovation," I'm going to lean on this one:
Innovative Leadership | School Districts
Standing in line at Starbucks ready to order my Venti black coffee, I pull out my phone and tap on Twitter even though I just checked it one minute ago. It's a bad habit that I have, mindlessly opening the app without thinking, and pulling down the page in hopes that it will refresh with new content. Every morning when I wake up, the first thing I do is drink two glasses of water with fresh lemon juice, organic apple cider vinegar, or a pinch of Himalayan salt. I've been doing this for several years, after reading about the benefits of drinking water in the morning to start the day. At first, it was hard. I started with half a glass. Then moved to a full glass. I eventually added apple cider vinegar. And now I'm up to two glasses. These are examples of bad habits and good habits I reinforce every day.
Classrooms | Innovative Leadership | Personalized Learning | School Districts
Every 4-5 years, I try to pick up a new activity and focus on it until I get to a level of intermediate competency. It started with scuba diving in 2003, snowboarding in 2008, swimming in 2013, and this year was surfing. I took a 3-day boot camp with a private instructor where it turns out I had a different instructor each of the 3 days. While the instruction was 1:1 and technically couldn't be more personalized for me, I was surprised by how much each instructor met or didn't meet my needs. So I wanted to break it down for you.